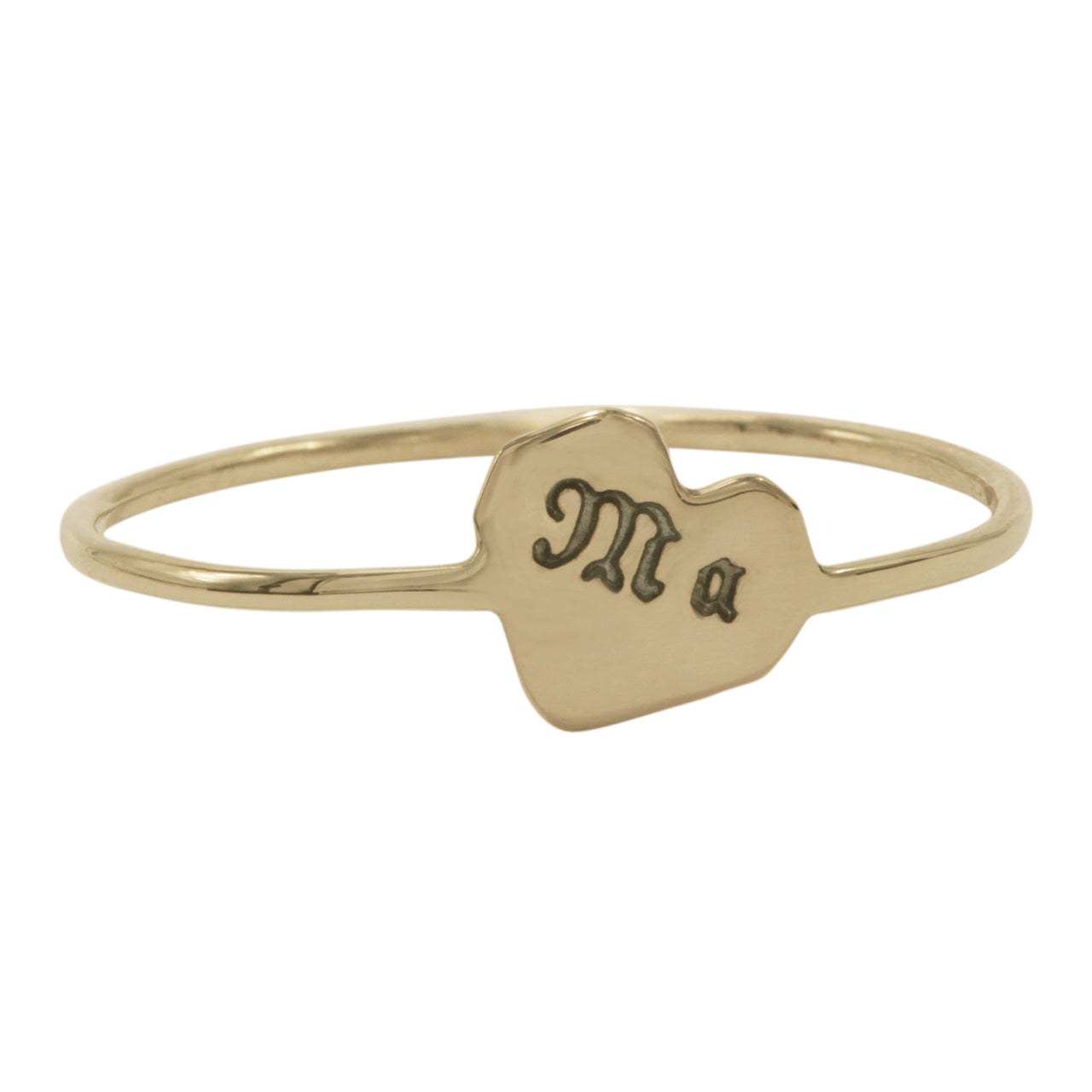 Bittersweets NY's Ma Ring;  perfect ring for Mother's Day, and every other day. We cut each heart out of solid, 14k gold.  Our custom made stamp kit, perfectly placed inside your heart makes a simple & sweet ring. Ma always has a place in your heart. 
Please allow 3 days for us to make you a Ma Ring. If you need your ring shipped sooner, just let us know!
 Every Bittersweets NY order, (over $100) is packed with an Ecobags Mini Spa Bag featuring an original design, made exclusively for Bittersweets NY!