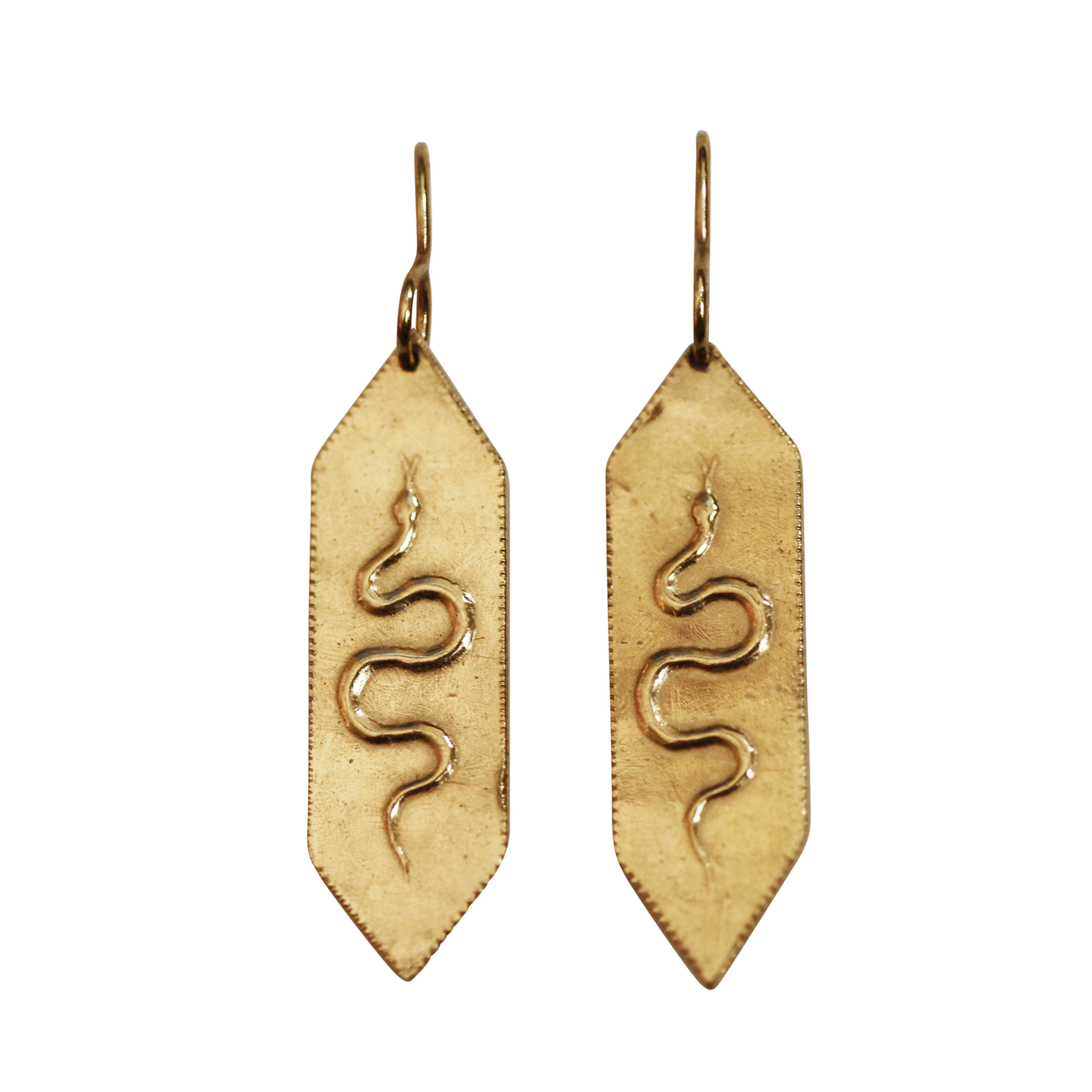 Two golden serpent earrings on a french wire.  All Ancient Honey designs are hand-carved, lost-wax art, cast in precious metals.
Each earring measures approx.  8mm x 27mm x 1.5mm.
Please allow 2 weeks, for Ancient Honey to make your Golden Serpent Earrings.
Every Bittersweets NY order, (over $100) is packed with an adorable Ecobags Mini Spa Bag featuring an original design, made exclusively for Bittersweets NY!