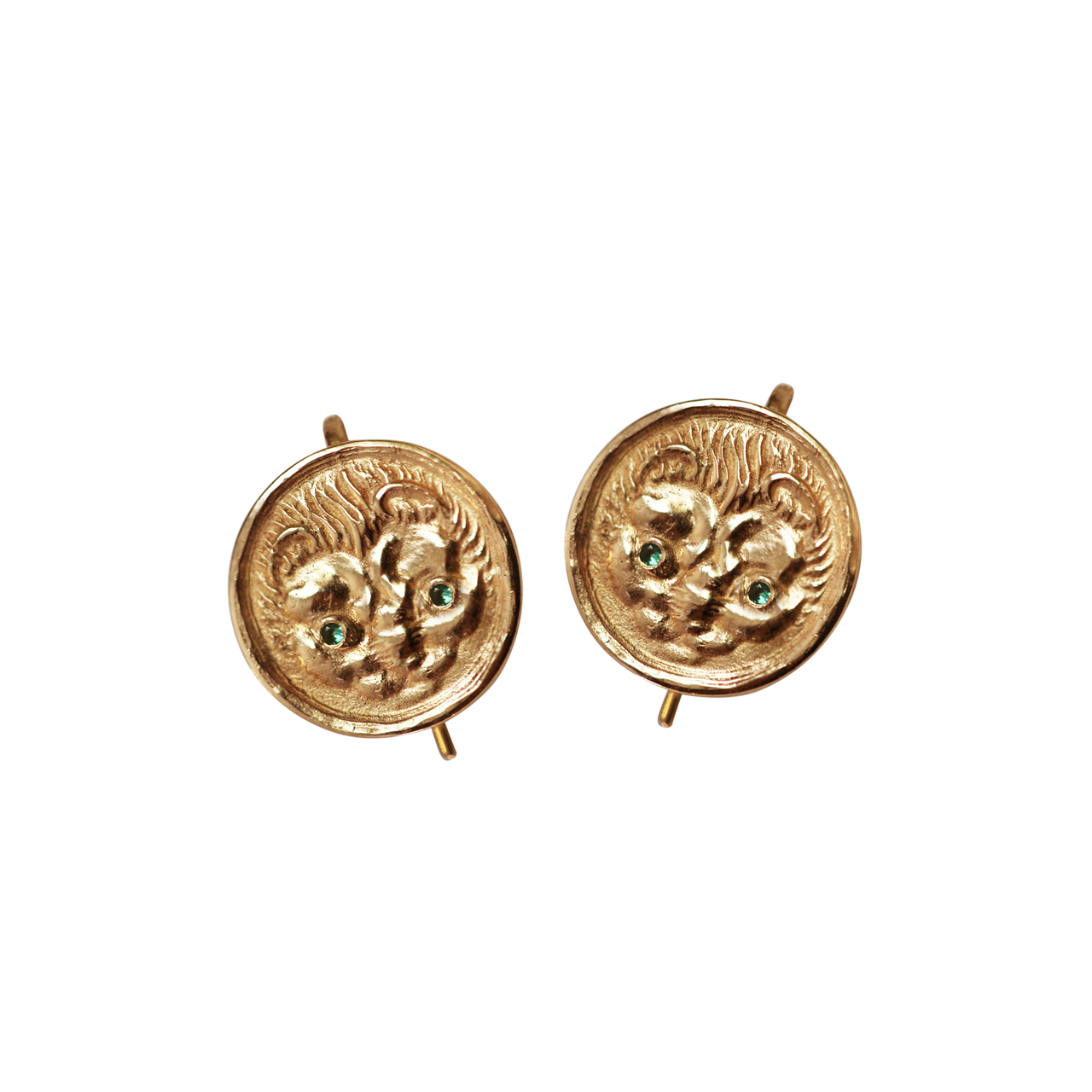 What sweet little cubs - featuring 1mm emerald eyes! Paired with the magnificent Leo Pendant, you will never want to take off your Ancient Honey! 

Each earring measures approx.  13 x 13 x 1mm.
Please allow 3 weeks, for Ancient Honey to make your Golden Cub Earrings.
Every Bittersweets NY order, (over $100) is packed with an adorable Ecobags Mini Spa Bag featuring an original design, made exclusively for Bittersweets NY!