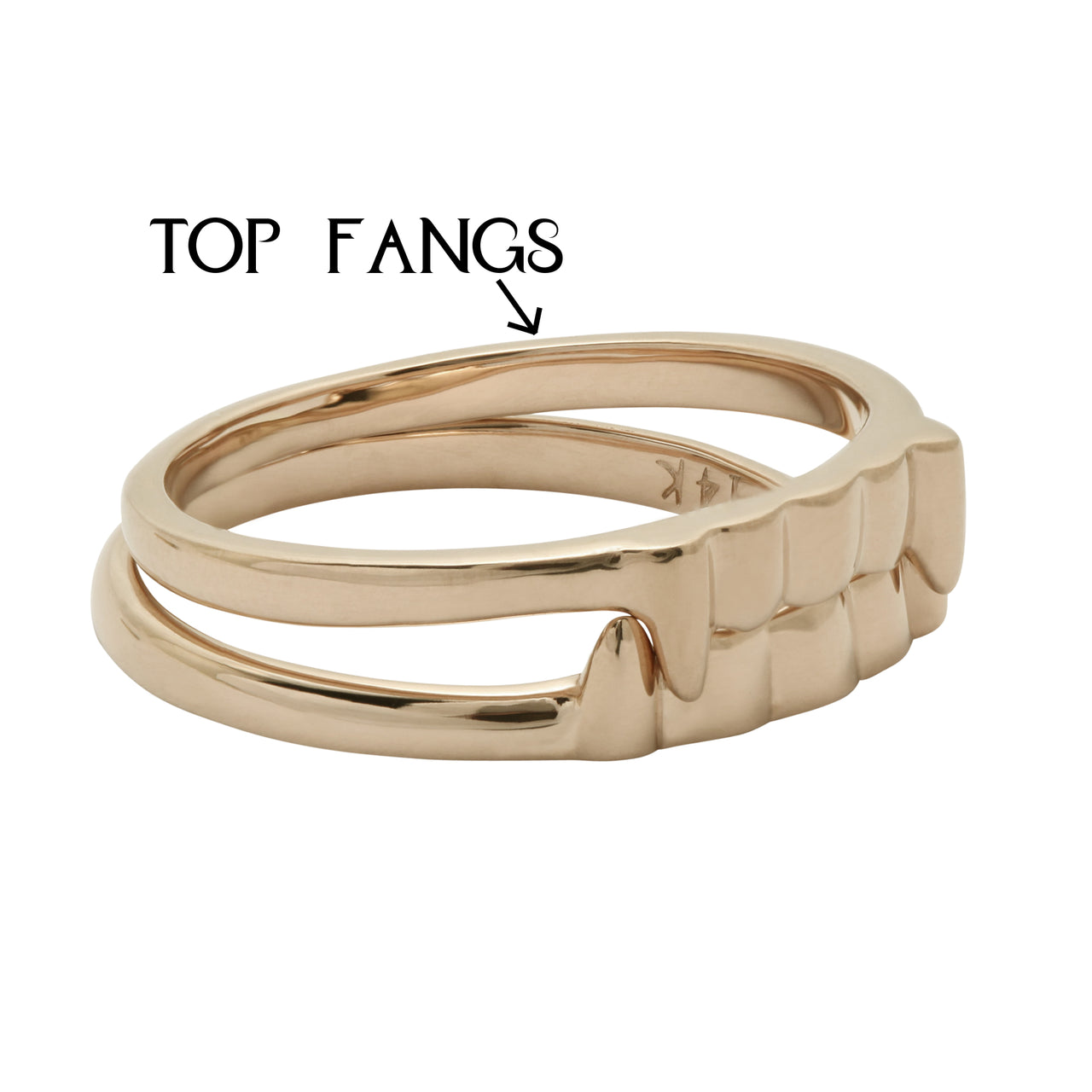 Our Baby Vamp Rings; a favorite Bittersweets NY classic! 
New feature! -  Sold separately -  now, you can split sizes easily! If you want a matching pair, all to yourself, make sure to add two rings to the cart, one Top Fang. and one Bottom Fang. 
Cast in solid 14k gold, or silver.
Please allow 3 weeks, lead time, for us to make Baby Vamps, just for you!
Every Bittersweets NY order, (over $100) is packed with an adorable Ecobags Mini Spa Bag featuring an original design, made exclusively for Bittersweets NY!