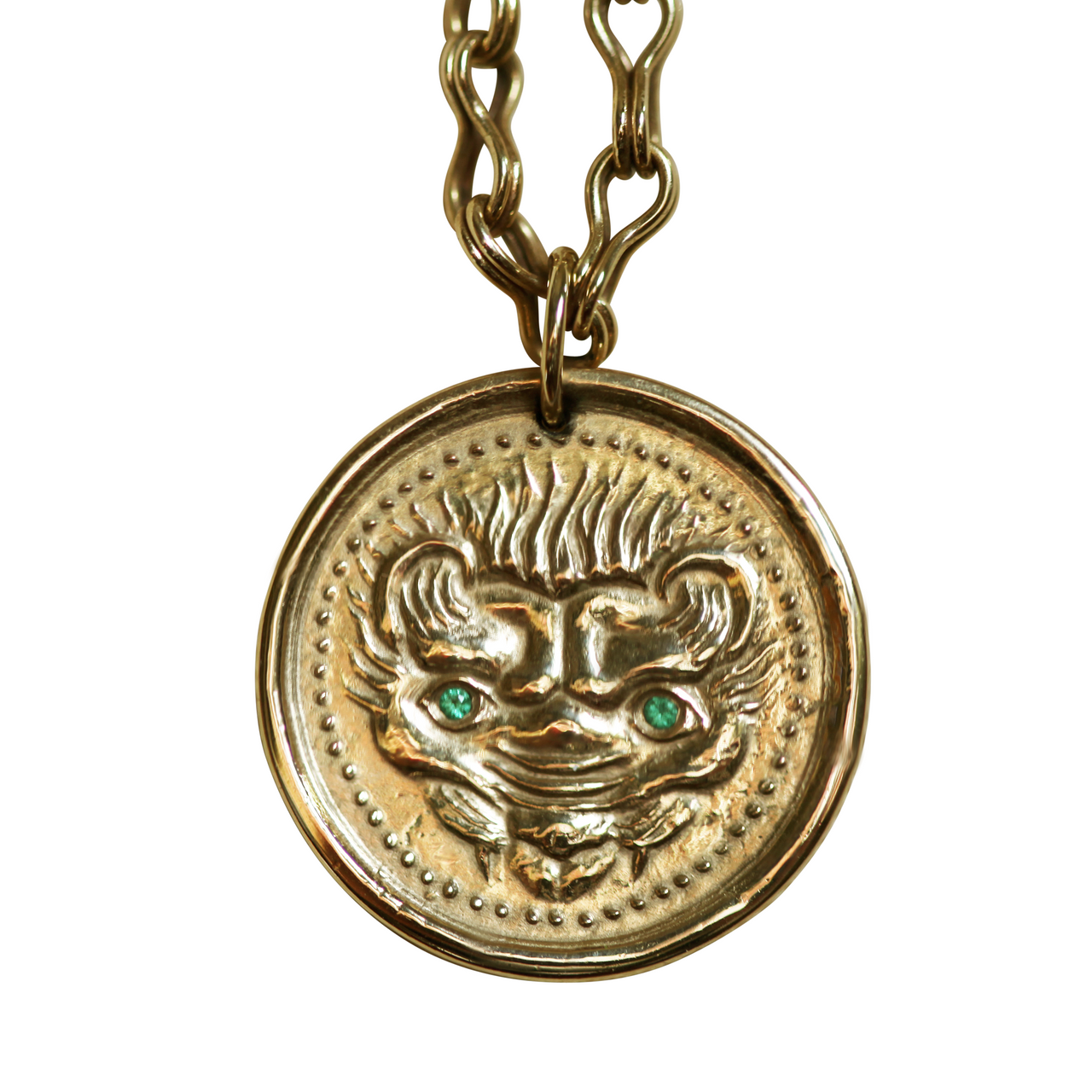 The the majestic Ancient Honey Leo Pendant features 2 x 1.3mm emerald eyes & a golden, fiery mane. The fifth sign of the zodiac has been a fixture in royal motifs for ages. Beautifully carved and cast in your choice of 14k rose, white, or yellow gold. Pair it with a hand made chain or Ancient Honey's Cub Earrings!
Pendant measures approx.  23 x 23 x 1.5mm.
Please allow 4 weeks, for Ancient Honey to make a Leo Pendant just for you. The Hand Made Chain may take up to 8 weeks to complete. It is 18" in length. If you would like a custom length, opt-out of the necklace option on this page, and go to the separate listing for the Hand Made Chain for additional lengths. Please email us for more information. 
Every Bittersweets NY order, (over $100) is packed with an adorable Ecobags Mini Spa Bag featuring an original design, made exclusively for Bittersweets NY!