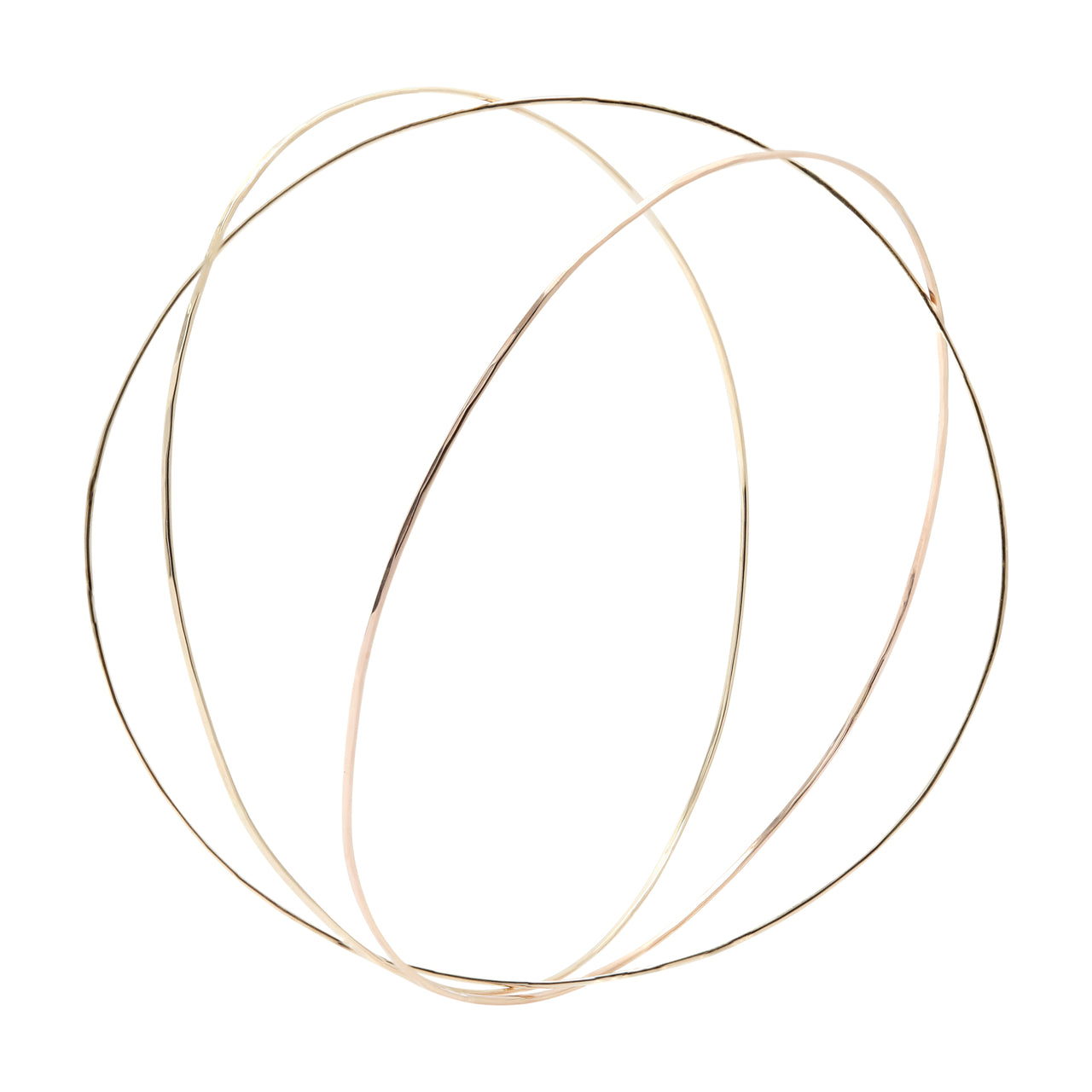 Bittersweets NY Bangles are so delicate, and comfortable, you'll never want to take them off. With wear, they bend, to your perfection. Your choice of three shimmering shades of gold, and four sizes. 
Pricing is for one bangle. Sizing, is as follows in circumference; Ultra Petite 6.75", Petite 7", Petite Plus 7.25", Frequent 7.5", Frequent Plus 7.75", & Supreme 8". We've found that Frequent is the size that most commonly fits. You are welcome to exchange your Bsweets Bangles at any time for a different size. 
Diameter measurements, are as follows, for corresponding sizes; (Ultra Petite 2 1/8") (Petite 2 1/4") (Petite Plus 2 5/16")  (Frequent 2 3/8") (Frequent Plus 2 7/16") (Supreme 2 9/16")
Please allow 1 week for us to make a Bittersweets NY Bangle, just for you.
 Every Bittersweets NY order, (over $100) is packed with an adorable Ecobags Mini Spa Bag featuring an original design, made exclusively for Bittersweets NY!