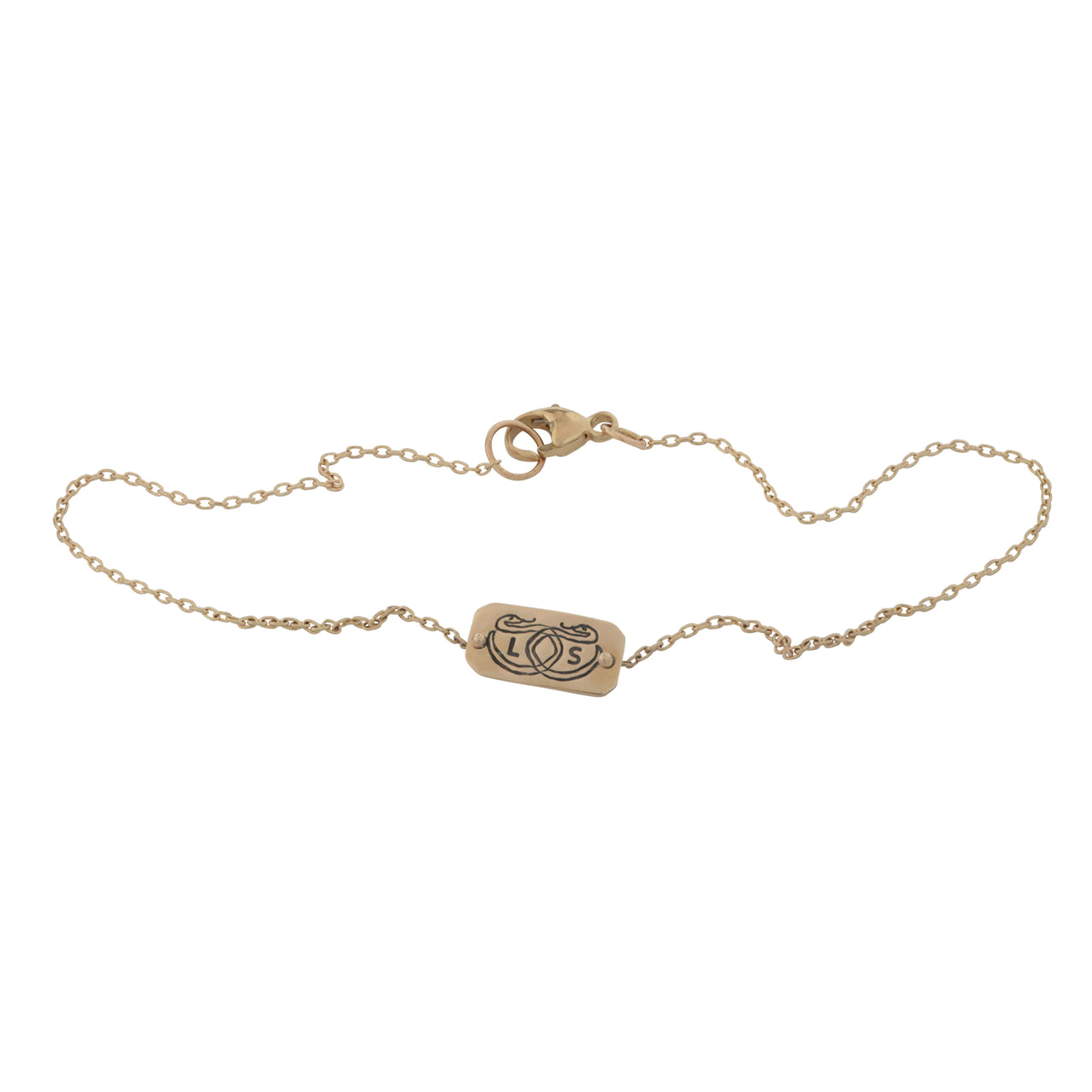 Two snakes, in union, form an unbreakable bond. Two initials can be stamped on your bracelet, personalizing your perfect union. Each 14k gold plate is hand stamped: please allow for slight variations. Plate is approx. 5mm x 10mm, on a 7" 14k gold cable chain.
Please allow 1 week for us to make a Sentimental Snake Bracelet, just for you.

Every Bittersweets NY order, (over $100) is packed with an Ecobags Mini Spa Bag featuring an original design, made exclusively for Bittersweets NY!