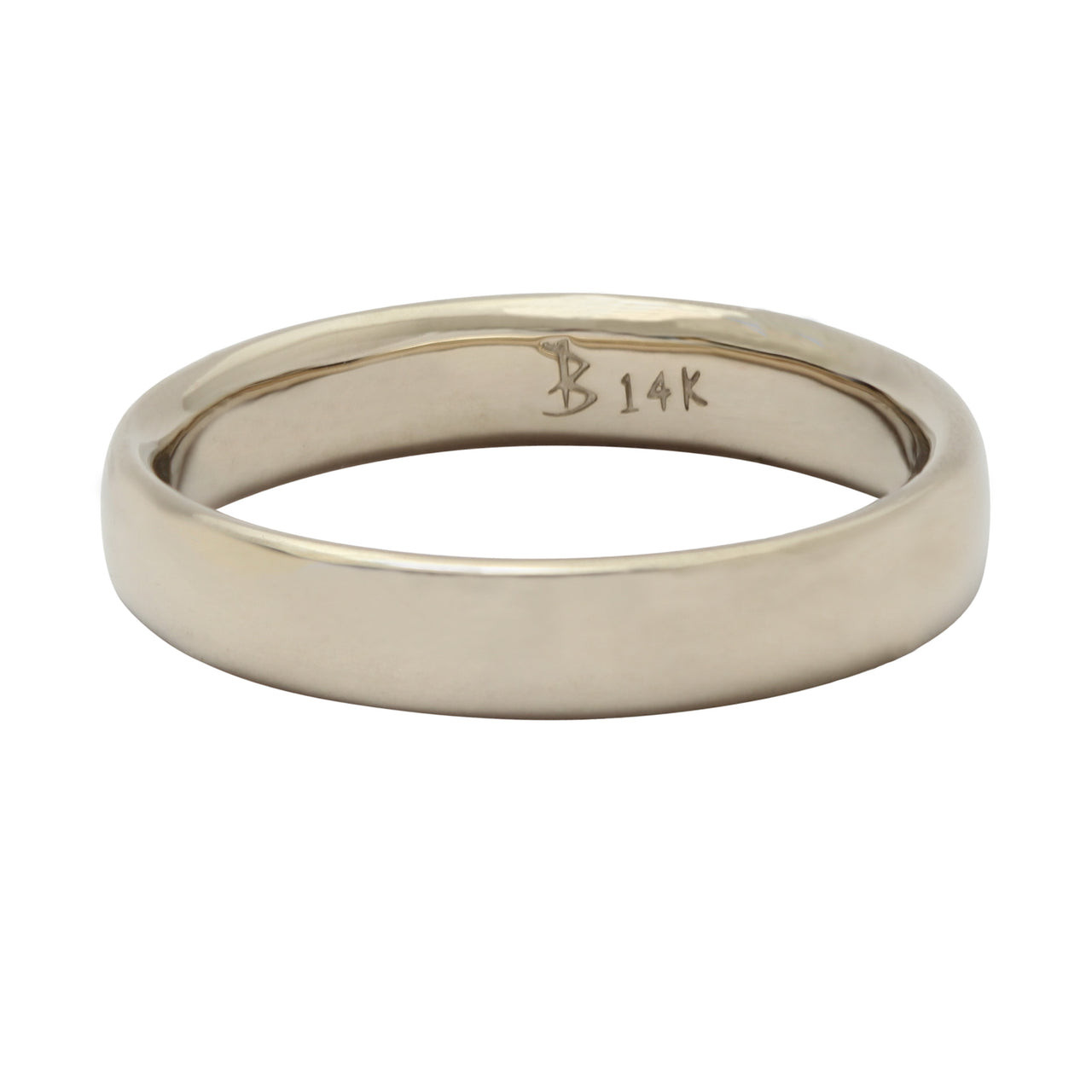 Each one of our Gatsby rings, is carved in wax, and cast in precious metals, just for you. There are slight variations on thickness, (approx. 2-2.2mm) as we make these to order, and no two, are exactly alike. See our handy width guide to compare our 2mm-8mm ring options. 
We recently received the loveliest sentiment, regarding our Gatsby, That ring was the first that I've put on that had a weightiness (literal & figurative) to match the significance! We couldn't have said it better.
We can hand engrave your Gatsby ring with block, or script, lettering. The fee for engraving is $8 per character, with a 25 max. limit. Please use this link to purchase engraving for your Gatsby! If you need assistance, or are purchasing several rings that need engraving, feel free to email us with any additional instructions. 
Please allow us 3 weeks, to make your one-of-a-kind, Gatsby Ring. Add one week to lead time with an engraving request.
Every Bittersweets NY order, (over $100) is packed with an Ecobags Mini Spa Bag featuring an original design, made exclusively for Bittersweets NY!
You can try on a Gatsby Ring at the one and only, Catbird, 108 N 7th St, Brooklyn NY, 11249, or their Soho Shop, 253 Centre St, NY, NY 10013. Feel free to contact us/them for availability!