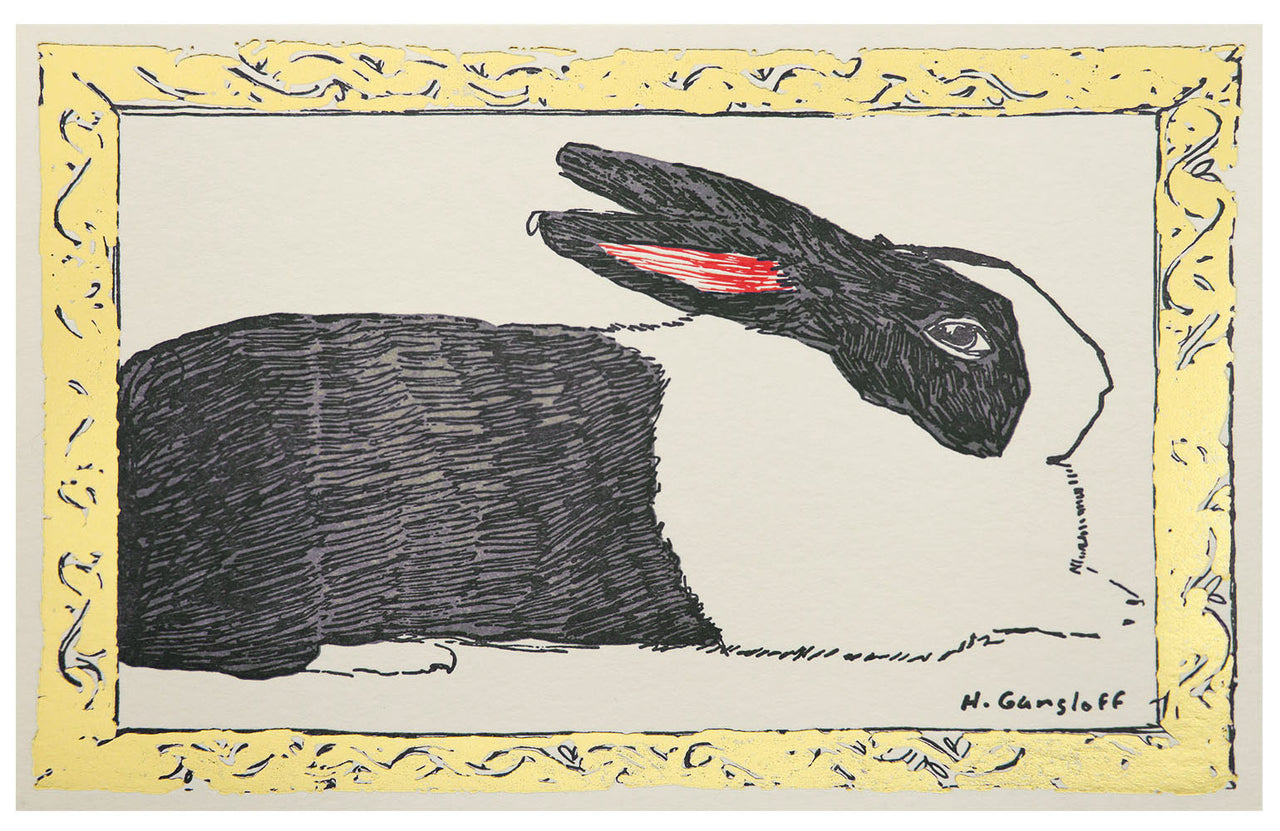 Bittersweet New York gift certificates are beautifully printed on 140 lb. Crane's Lettra Duplexed paper. These weighty, gold-foiled prints, feature our beloved bun, Ferdinand. The original art, drawn by H. Gangloff, used to hang in our shop, in Ferdinand's corner, greeting all who entered. Lovingly printed by Rise and Shine Letterpress, Philadelphia, PA. 
Once you've completed your purchase, send us an email with the recipient's address and a return address. We can also ship directly to you, and leave the envelope blank, if you are planning to give the gift in person. Starting at $100. If you need a specific amount, email us!
This is a Same-Day Shipping item! If you order before noon, Eastern Standard Time, we will ship your Bittersweets NY Gift Certificate the same day!