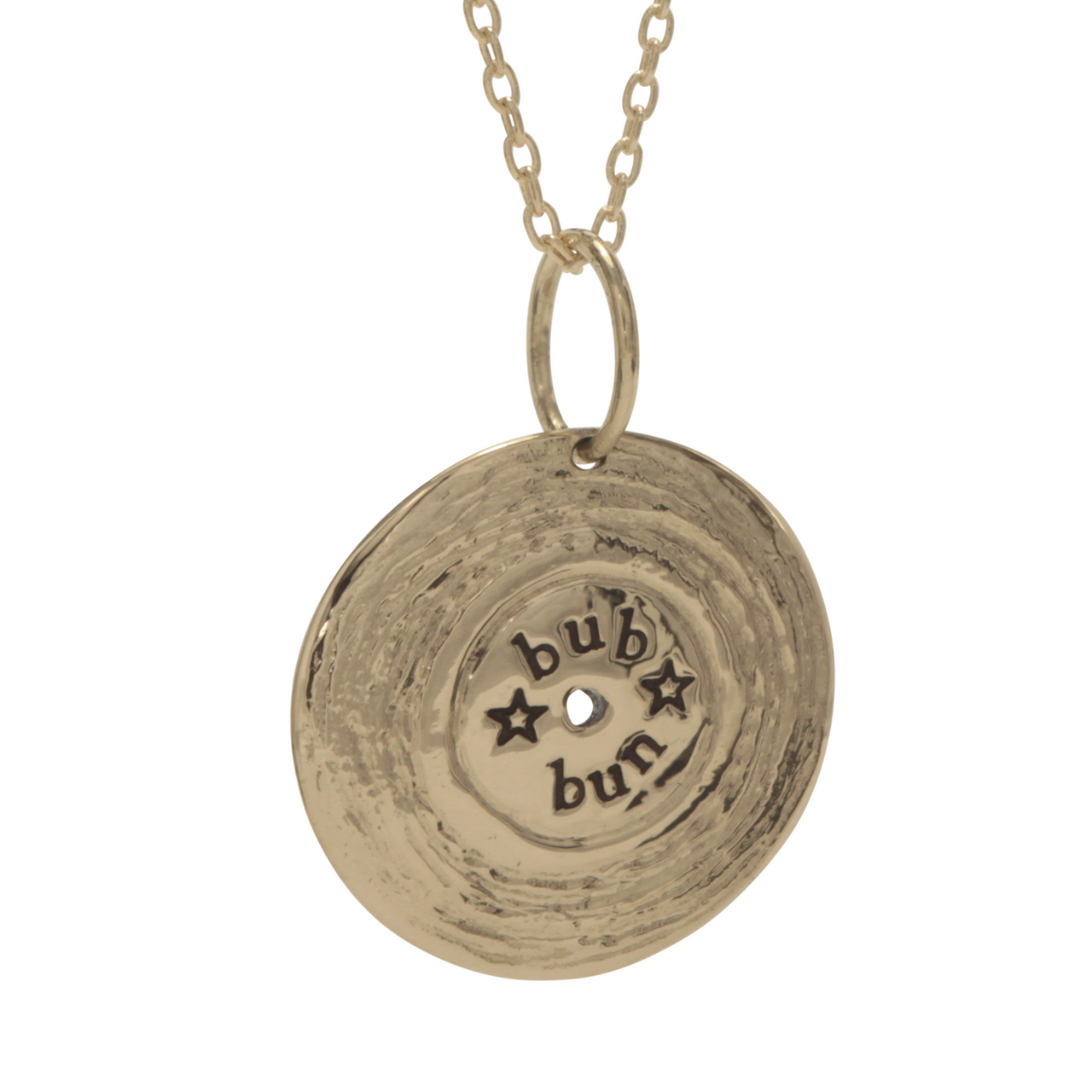 Our exclusive RockaRolla Charm can be personalized with hearts, stars, diamonds, and up to 3 letters above the stars, & 3 letters below. Side a. features a shiny finish and side b., matte. It's the cutest LP a-round! You can add diamonds to your charm here!
Charm measures approx. 13.5mm x 1.3mm. 

Adding a necklace in the drop down, gives you an 18" 14k gold or silver, Bittersweets Petite Necklace. If you want another option, or a different length, opt out, and choose from our Necklaces menu. Gold color on the necklace will match the color charm. 
Please allow 2 weeks, for us to make your Rockarolla Charm
Every Bittersweets NY order, (over $100) is packed with an adorable Ecobags Mini Spa Bag featuring an original design, made exclusively for Bittersweets NY!