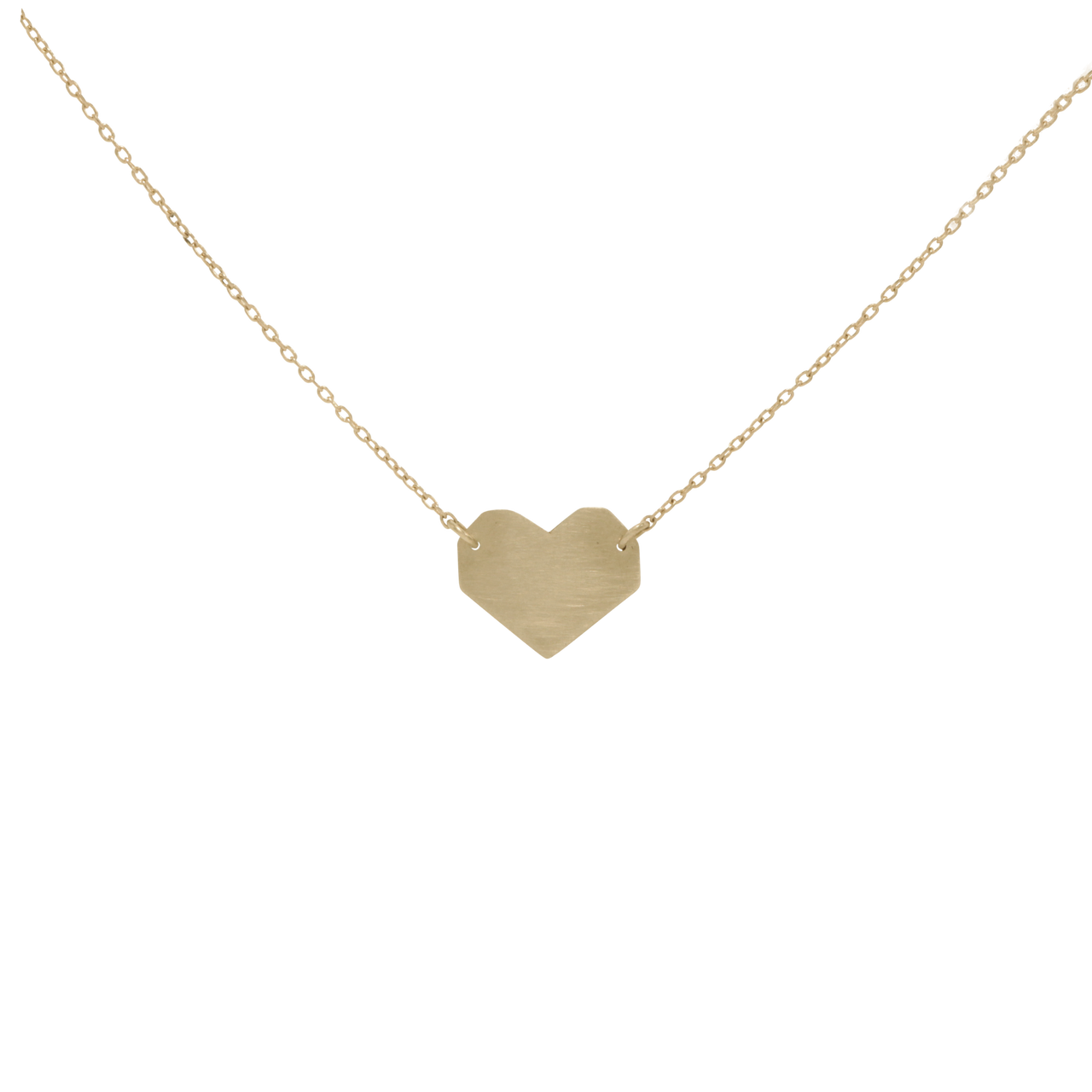 Bittersweets' shimmering banner of gold Paper Hearts is so pretty! We made our popular Paper Hearts Charm bigger, and use our custom Storybook font to personalize your necklace (optional). You also can customize the back of your necklace with a few words of affection! (See thumbnails.) With 3 lengths available, 16", 17", 18", this may be our most customizable necklace yet! Only available in 14k yellow at this time. Shown in matte finish, but you can request a shiny finish, if you like!
Use the text boxes to make your stamping requests. Each Heart can fit 1-3 letters! For example, if you have a 3 heart request, you can type your request like this; R, T, W, or like this,  TOM, CY The back of the necklace can be stamped with a special message using our Famous Letter Ring stamps. Up to 35 characters available for the back! 
Hearts measure 10 x 12mm. 16", 17" or 18" lengths... or email us for a custom length request! 1 Heart with necklace - $324. Extra Hearts - $78 each. $274 on Sale! Each Heart $68, on sale!
Every Bittersweets NY order, (over $100) is packed with an adorable Ecobags Mini Spa Bag featuring an original design, made exclusively for Bittersweets NY! 
Please allow 2 weeks lead time, for us to make your Paper Heart Necklace!