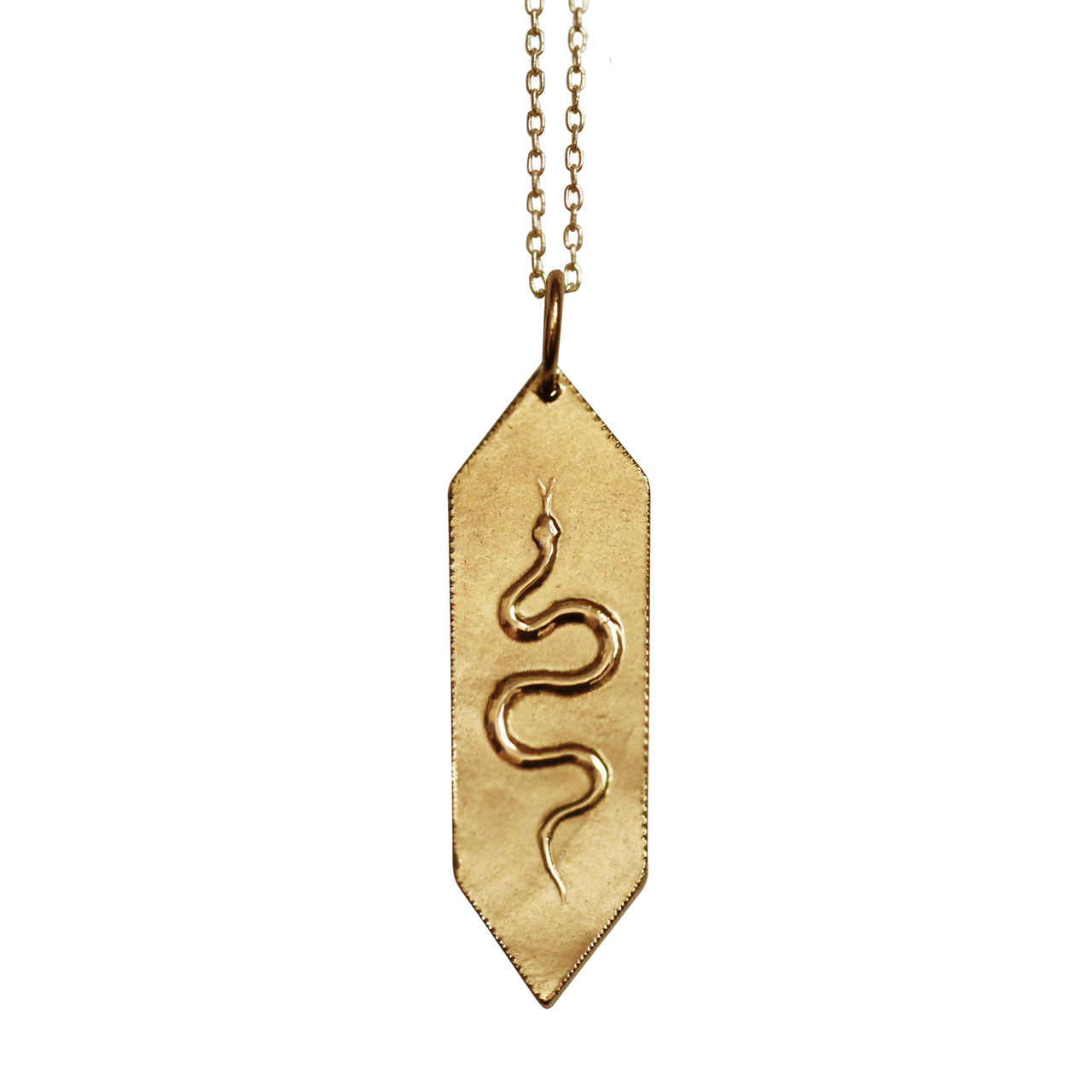 A slithering serpent adorns this classically inspired 14k solid gold pendant. Beautifully carved, we love this dazzling pendant.  
Adding a necklace in the drop down, gives you an 18" 14k gold, Ancient Honey Necklace. If you want another option, or a different length, opt out, and choose from our Necklaces menu. Gold color on the necklace will match the pendant color. 
Pendant is approx. 8mm x 27mm x 1.5mm.  
Every Bittersweets NY order, (over $100) is packed with an adorable Ecobags Mini Spa Bag featuring a different original design, made exclusively for Bittersweets NY!