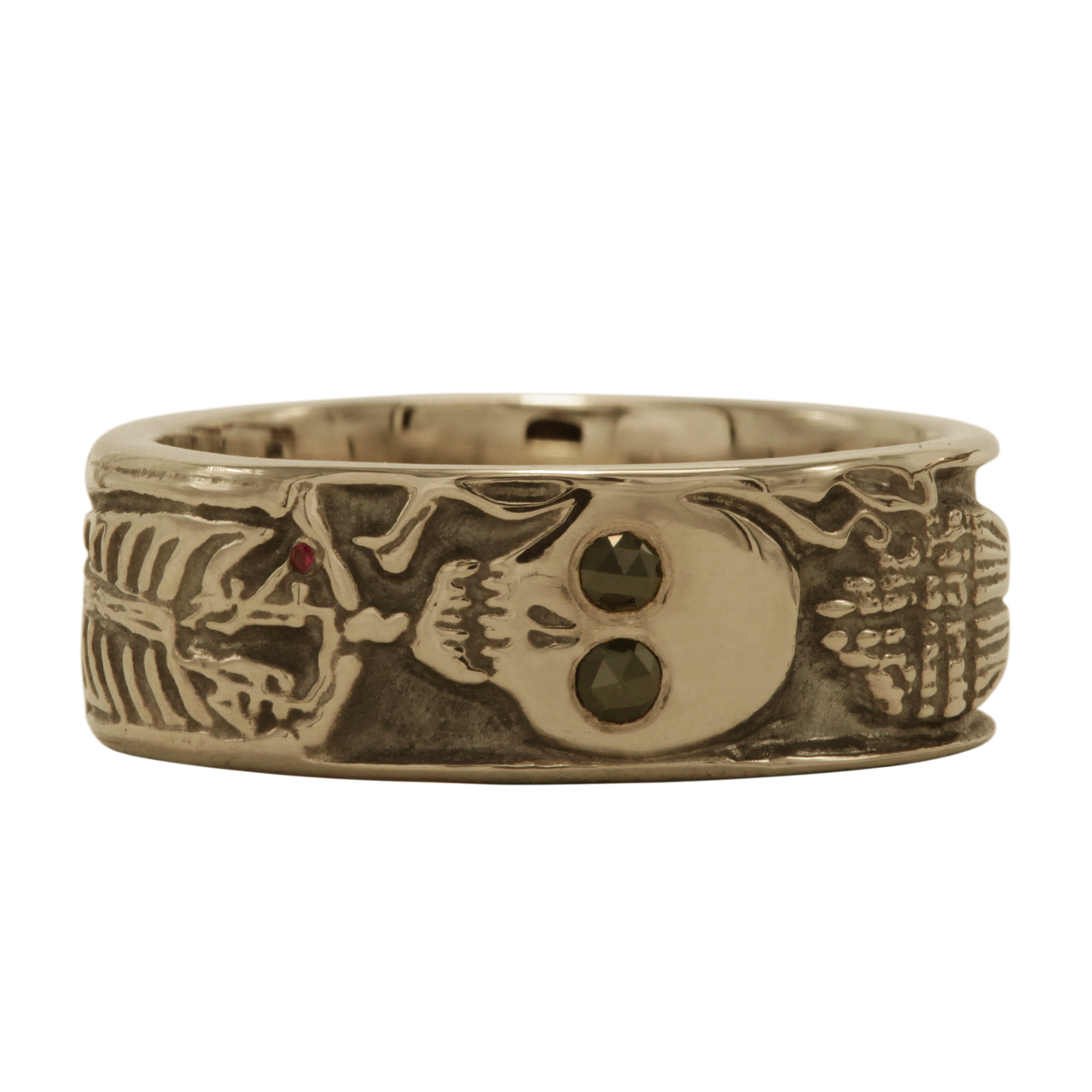 Never Say Die is a tribute to all of the rockers out there. A ruby-flame glows in-between the strings of the headstock. A wisp of smoke floats into the abyss. Rose-cut black diamonds adorn the eyes and your choice of 14k yellow, rose, white, or silver. Ars longa, vita brevis.
Sizes 0-7 $2530,  Sizes 7.25- 10 - $2880,  Sizes 10.25-12 - $3230,  Sizes 12.25 - 14 $3580
Because this ring is very wide, this style runs approx. a 1/2 size small. Please order a 1/2 size larger than the size you need. For example, if you wear a size 9, order a size 9.5, for a good fit. If the increase in size, bumps you up to a more expensive tier, email us and we can waive the price increase for your order. If you need a quarter size, or smaller than a size 4, just email us your custom size request. 
Please allow 4-5 weeks for us to make a Never Say Die Ring, just for you.
Every Bittersweets NY order, (over $100) is packed with an adorable Ecobags Mini Spa Bag featuring an original design, made exclusively for Bittersweets NY!