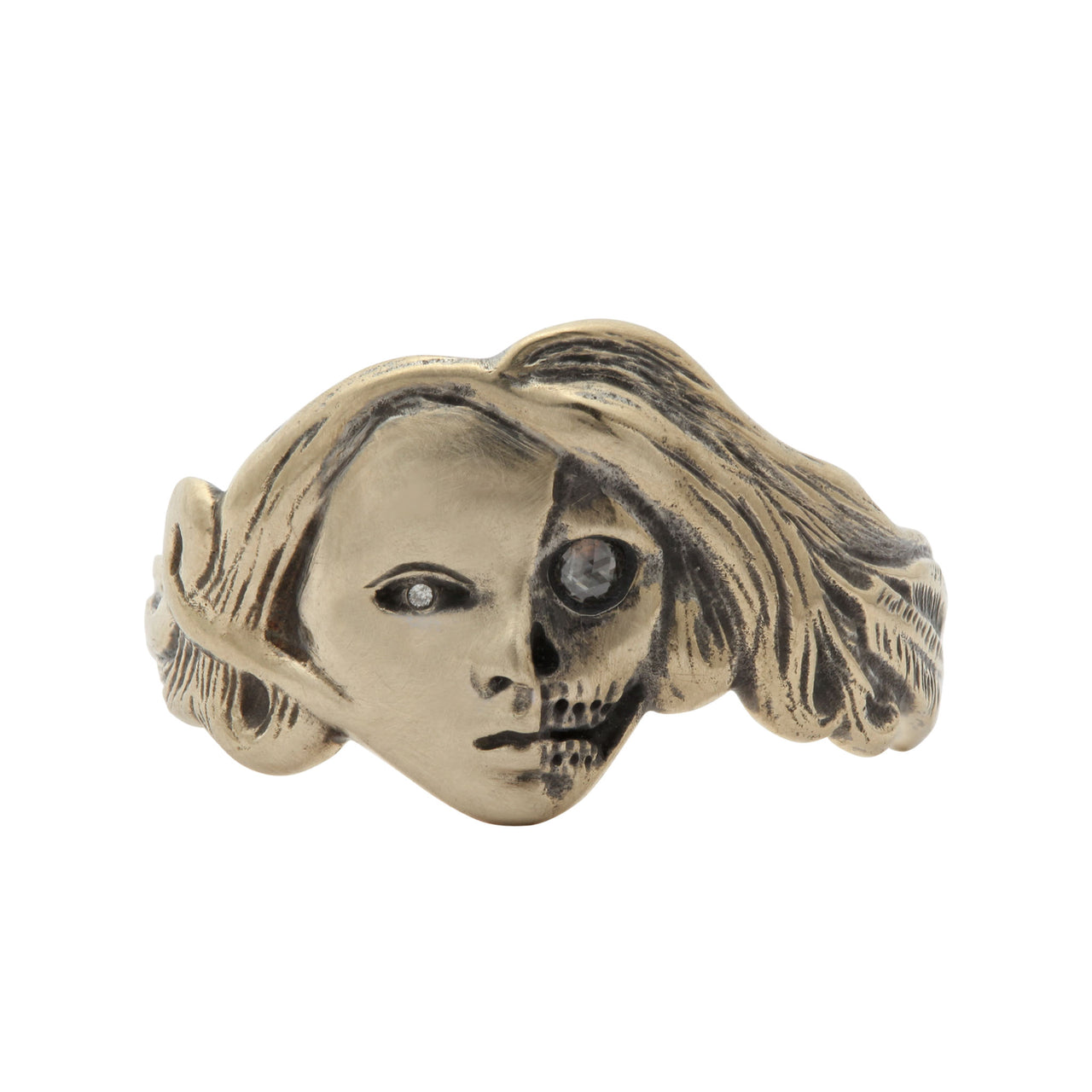 Wine comes in at the mouth And love comes in at the eye; that's all we shall know for truth, before we grow old and die. I lift the glass to my mouth, I look at you, and I sigh. -William Butler Yeats.
1 x .5mm brilliant cut white diamond & 1 x 2mm rose cut, white, diamond. 2 - 3 initials can be hand engraved inside the ring. Sizes 4-9.
Please allow 4-5 weeks for us to make a Love Comes In At the Eye, just for you.
Every Bittersweets NY order, (over $100) is packed with an Ecobags Mini Spa Bag featuring an original design, made exclusively for Bittersweets NY!
You can try on a Love Comes In At The Eye Ring at the one and only, Catbird, 108 N 7th St, Brooklyn NY, 11249, or their Soho Shop, 253 Centre St, NY, NY 10013. Feel free to contact us/them for availability!