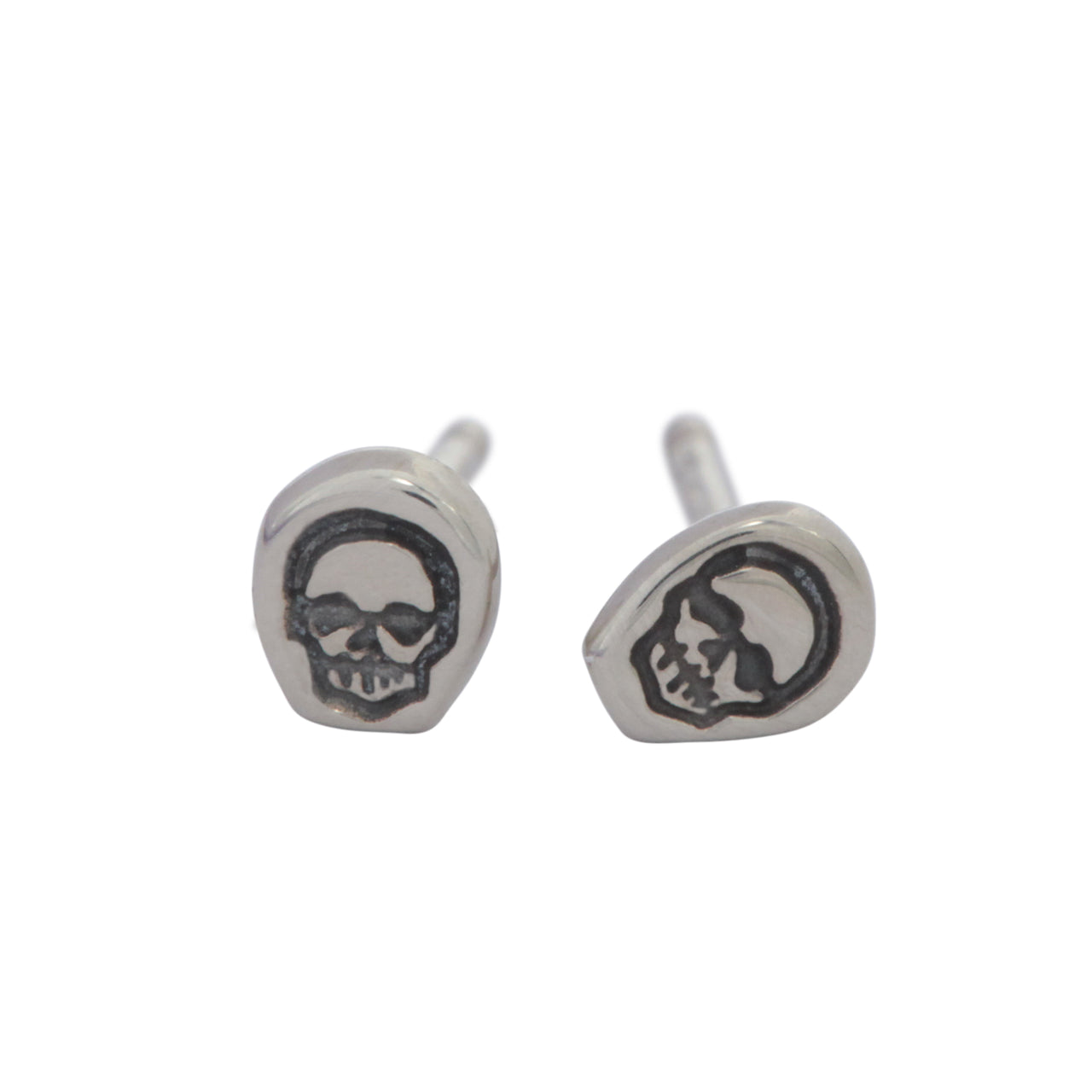 The tiniest reminders, whisper in your ear, "Breathe another day, love to the fullest." 14k white gold post earrings. Our littlest Memento Mori, in post earring form, are approx. 3mm x 4mm x 1mm.
Please allow 1 week for us to make Teensy Skull Earrings, just for you.

Every Bittersweets NY order, (over $100) is packed with an Ecobags Mini Spa Bag featuring an original design, made exclusively for Bittersweets NY!