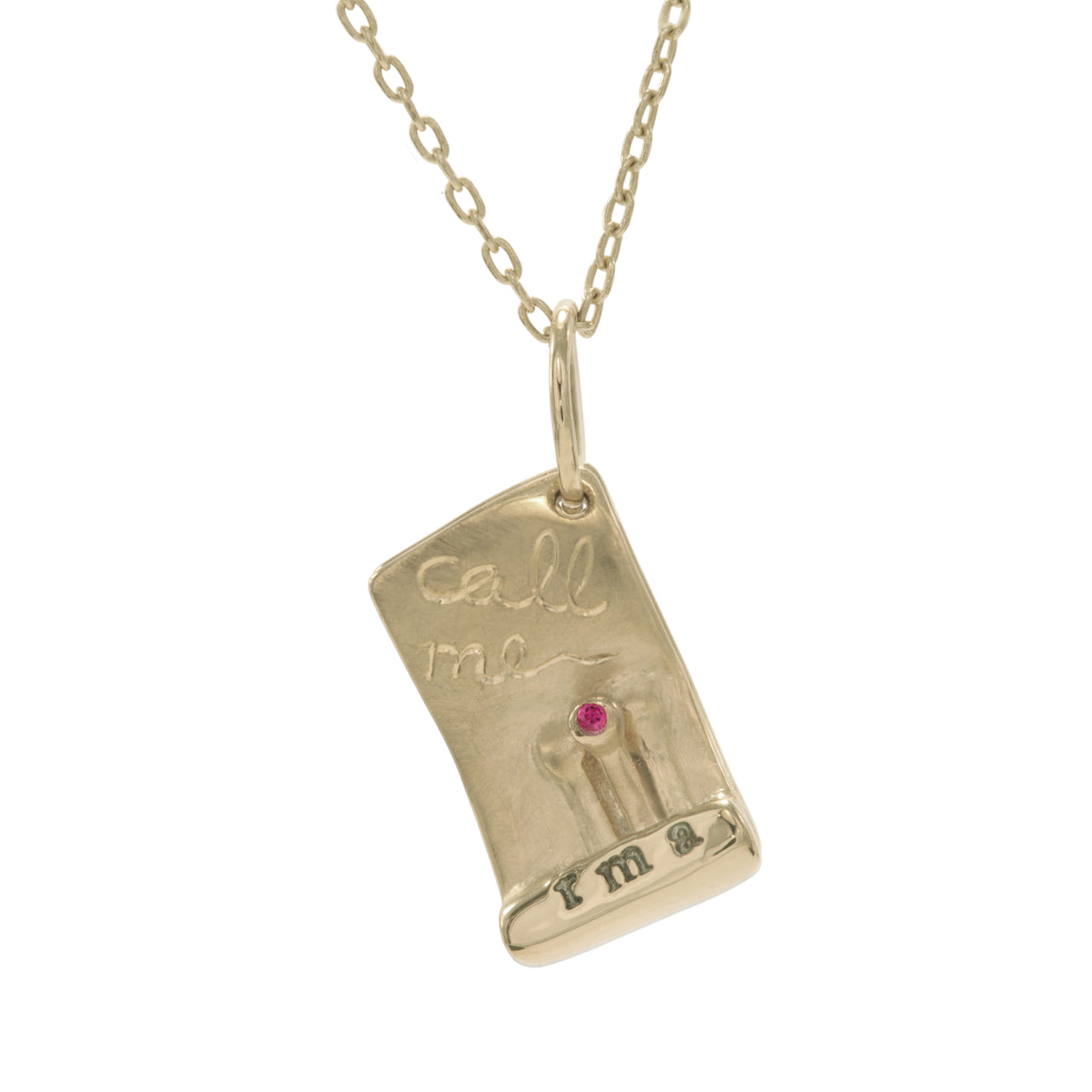 Our newest, sexy-times charm, is our most involved piece yet! The Bittersweets NY Call Me charm, features, a glowing ruby, hand engraving, and stamping - to personalize your tiny matchbook, with up to 3 initials! 

Charm, without jump ring, measures approx. 12mm x 9mm x 5mm. Ruby measures .8mm. The space available for stamping is very small - lower case only, please. The finish on this charm is a mix of shiny & matte. 
Special Symbols: Please use: ( + ) to represent a plus sign, (&) for ampersand, ( * ) to represent a star, & ( <3 ) for a heart.
Please allow 3 weeks for us to make a Call Me Charm, just for you!
Every Bittersweets NY order, (over $100) is packed with an Ecobags Mini Spa Bag featuring an original design, made exclusively for Bittersweets NY!