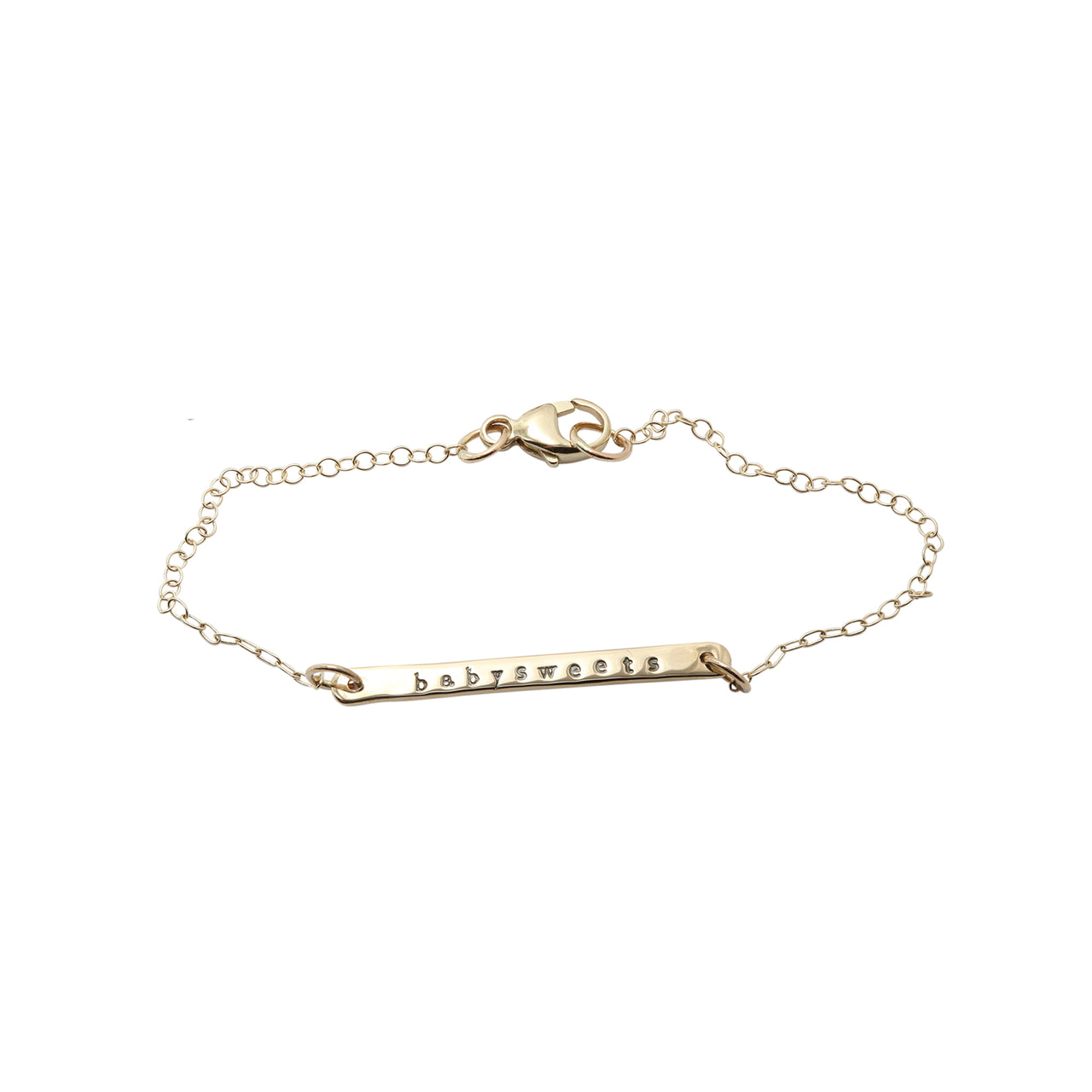 The tiniest gold bracelet, makes this a special gift for a new baby.  Letters measure approx. 1.2mm. 14K yellow gold & personalized, just for you. You can request up to 12 numbers or letters. Please write your text request with capitals or lower case, exactly how you want us to stamp it!  You can add, up to 5 diamonds to your plate! Each diamond measure approx. 1.3mm, and takes up 2 letter spaces. Please adjust letter requests if you include diamonds.  
Bracelet measures 4.25"- 5.5". Plate measures approx. 2mm x 23mm.
Special Symbols: Please use: ( + ) to represent a plus sign, ( * ) to represent a star, ( <3 ) for a heart, ( dia. ) for diamond, and (#) for hashtag!
Please allow us 1 week, to make your Babysweets Lil' ID Bracelet!
Every Bittersweets NY order, (over $100) is packed with an adorable Ecobags Mini Spa Bag featuring an original design, made exclusively for Bittersweets NY!